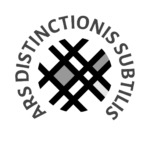 The NSI advances social systems theory in the tradition of Niklas Luhmann and explores synergies with alternative schools of systems theories.
Domains
---
Society
We develop advanced or alternative self-definitions of society.
Society theory
We improve, repair, fine-tune or invent social theory architectures.
Differentiation
We take measure and draw the social world in the colours of the basic forms of social differentiation.
Media
We explore media effects and pursue the digital transformation of social theory.
Management and Organization
We focus on attributions of communication to persons in management roles and organisational systems.
Foresight and anticipation
We remain fascinated by the paradoxes of the temporal dimension of communication.
Dissemination
---
2021 in Dubrovnik
The 1.5annual Luhmann conference will be held again in Dubrovnik in September 2021.
2021 in Montréal (online)
The NSI is supporting the T14-02 "Management History, Theory, and Philosophy" at the European Academy of Management 2021 Conference in Montréal (online).
2021 Design with the NOR
George Spencer Brown, a polymath and author of Laws of Form, brought together mathematics, electronics, engineering and philosophy to form an unlikely bond. This book investigates Design with NOR, the title of the yet unpublished 1961 typescript by Spencer Brown. The typescript …
2021 The Great Reset of management theory
Theoretical and conceptual contributions are invited from scholars with backgrounds in management, sociology, economics, and further social sciences.
More on
(under construction)