The social theory startup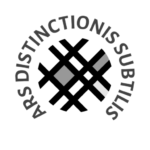 The Next Society Institute is a university institute and research start-up devoted to theory development and transfer.
---
Theory development
The NSI advances social systems theory in the tradition of Niklas Luhmann and explores synergies with alternative schools of systems theories in domains such as
Theories of society
Social theories
Theories of social differentiation
Theories of new and old media
Management and organisation theories
Theories of foresight and anticipation
---
Theory Transfer
The NSI is keen to translate theoretical breakthroughs and advances into diverse forms of social impact including
Tool manufactory
Strategic advice
Policy agendas
Learning content
Social therapy
Communication design
(under construction)
---
NSI Source Codes
For more information on current initiatives and programmes, please visit our blog.
---
Leadership
Our researchers, consultants, educators, and designers are keen to maintain organisational structures that defend this theory start-up against its own success.
---
About
Founded in 2020, the Next Society Institute is a research and transfer institute of the
Kazimieras Simonavičius University
Dariaus ir Girėno g. 21
Vilnius 02189, Lithuania
contact@nextsocietyinstitute.com